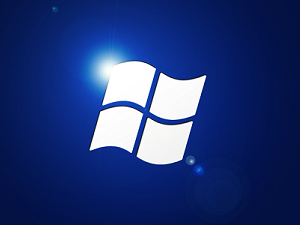 Windows 8 was a radical change from prior versions, gearing the operating system to touch screen devices and making a platform to appear the same on multiple devices. The changes were so different that users had to go through a significant learning curve to master the new OS. A recent free update is trying to bridge the gap between the old and new system, in an effort to increase the user experience.
Here are some changes found in the Windows 8.1 release.
Changes to the User Interface are designed to help a new user navigate and learn. Live Tiles are both set for large and small, and can be shifted in size to accommodate the display preference. For example, the weather tile can accommodate multiple cities and days, and the calendar can display all the day's events. Swipe up on the Start Screen and the All Apps view appears, and includes a sortable list of installed applications. The default view can be set; one of the several changes to make 8.1 more user-friendly. Most of these modifications appear to be designed for desktop users. A key change being the return of the familiar Start Button, to act as a switch between the desktop and Start Screen.
Search may be one of the biggest changes in 8.1. The new search will find data stored locally, in SkyDrive, system settings, and even web results all in a single interface. Bing's Smart Search will display results in a full-screen interface including images, video, and audio; and each can be expanded or viewed separately.
The cloud-based storage system, SkyDrive, is deeply-seated in Windows 8.1. The sync engine is built in making it effortless to make files and folders available offline. This significant improvement allows users to log in to any other Windows 8.1 PC and start loading apps and documents like it was their own machine.
Apps and Window Store have been improved from the prior release. Originally the apps felt rushed and lacking in features, but the new release offers overall design improvements to all apps in the Windows Store. Including a complete redesign of the Mail app allowing the user better management ability. Additionally, the Store has received an updated looking, making it easier to find the apps you need. The selection is still limited but is improving as more show interest in the platform.
Many great and valuable changes have been made in the 12 months since the original release. Hopefully, more are on the horizon as Microsoft works to integrate all its products and services into Windows 8.